Menu sản phẩm
Hổ trợ trực tuyến
dieu.ans@ansvietnam.com
tuyen@ansgroup.asia

Ms. Diệu: 0902.337.066

Ms. Tuyên: 0903.051.748
Lượt truy cập
| | | |
| --- | --- | --- |
| | Đang online | 2 |
| | Lượt truy cập | 72757 |
Rate-Master® Polycarbonate Flowmeter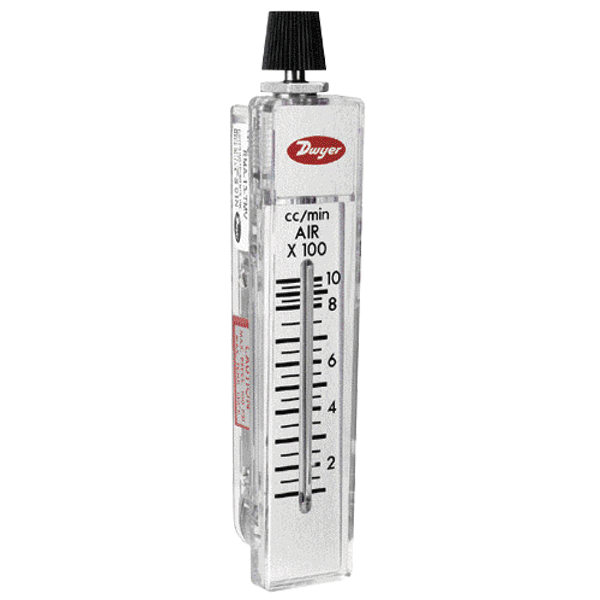 Loại sản phẩm: Flow Dwyer
Mã sản phẩm: Series RM Dwyer
Nhà cung cấp: ANS Vietnam
Xuất Xứ: 100% USA Origin
Hãng sản xuất: Dwyer Instruments
Giá : Vui lòng liên hệ
Series RM Rate-Master® Polycarbonate Flowmeter
Gas Flow from 0.05 to 1800 SCFH, Water Flow to 10 GPM
The SERIES RM Rate-Master® flowmeter line of direct reading precision flowmeters incorporates many unique user features at moderate cost. These low cost flowmeters are ideal for general use.
EASY TO READ DESIGN - The direct reading scales eliminate troublesome conversions. The scales are brushed aluminum, coated with epoxy and the graduations are on both sides of the indicating tube. Special integral flow guides stabilize the float throughout the range to keep it from hunting or wandering in the bore. The float is highly visible against a white background.
CONSTRUCTION ASSURES ACCURACY - All Rate-Master® flowmeter bodies are injection molded of tough, clear, shatter-proof polycarbonate plastic around a precision tapered pin. The result is accurate and repeatable readings. The single piece plastic body is mounted to a stainless steel back bone into which pipe thread inserts are welded to absorb piping torque. Precision metering valves of brass or stainless steel (specify BV or SSV on order) are available as an optional extra and permit precise flow adjustments. For vacuum applications, Series RMA units are available with top mounted valves (specify TMV). The small Series RMA models are accurate within ±4% of full scale reading; Series RMB within ±3%; large Series RMC within ±2%.